Independent Press Fair
Hey folks,
we are so happy that our Independent Press Fair project is finding so many people and so much interest!
Anyone who has an indifferent editorial product to promote, show, sell, we are here for this.
Send us your jobs by email and wait confident, we are working to develop the project but we need to see how many you are and what jobs you have in your head and hands, get ahead!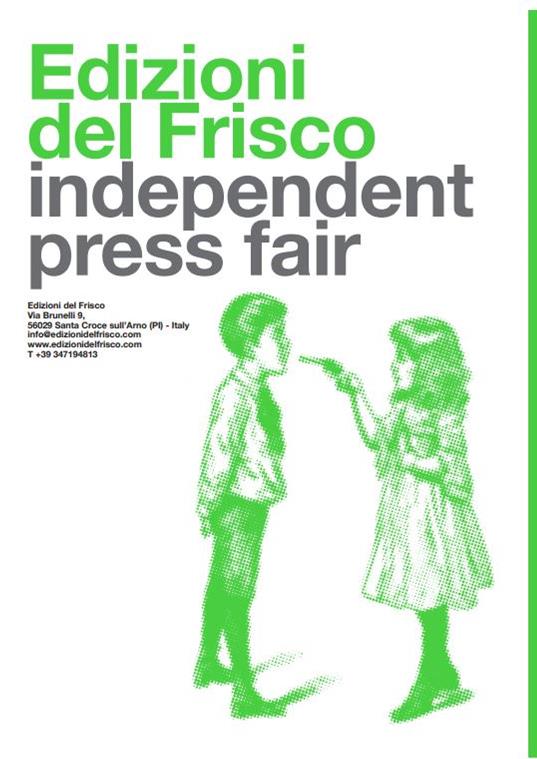 Today we present Camilla, from Brazil with his book about the windows of Lisbon. I love it and i'm so happy to have she with us now and for the future books..
About the publication
The Janelas Lisboetas fanzine was born from the homonymous project developed by Brazilian visual artist Camilla Cossermelli. The project consists of a series of illustrations of the people of Lisbon at their windows, a habit so common of theirs that becomes itself a peculiar feature of the city's urban landscape. The series invites locals to reflect about what such a phenomenon may tell us about what it is like to live in Lisbon. The fanzine is a selection of these windows, put together into a single publication, printed using risograph technique and finalised with a simple and intuitive folding scheme that transforms a single sheet of paper into an A6 booklet when closed and, when open, an A3 poster.
About the artist
Camilla Cossermelli is a Brazilian visual artist and writer born in São Paulo, Brazil in 1995, currently concluding a bachelor's degree in Social Communication at the University of São Paulo and on exchange at NOVA University in Lisbon, Portugal. Drawing has always been a prominent part of her life, but it only began to take professional paths since the beginning of 2017. The themes Camilla's works approach often question concepts of femininity, appearance, and purpose.
After two years and a half working as a copywriter in a major branding consultancy in São Paulo, a significant period for her studies in the area of identity, verbal communication and poetry, Camilla moved to Lisbon to expand her investigation. Her experiences in the city levered her artistic production and involvement, which resulted in her first exhibition, her admission to her first gallery, the publication of her first book with her own poems and artwork, activity in the street art scene with paste-up posters, participation in art fairs, and also development of many new projects.
How to purchase my work
Send me an e-mail or direct message on Instagram (@camillacoss)
My complete works are on my shop.